by Alvara • Apr 06, 2022 in Corporate Accelerator Programme, Events, Startups
The Sustainability and Manufacturing Big Score sessions took place at the Workero by P&G InQbet campus in partnership with Ab InBev on the 31st of March 2022. The event was organised by Startups.be | Scale-ups.eu.

This article is written by Alvara, Workero.
The InQbet campus hosted the recent Big Score event. Let's dive into the groundbreaking innovations that were presented to us on this day, and why events like these are so important.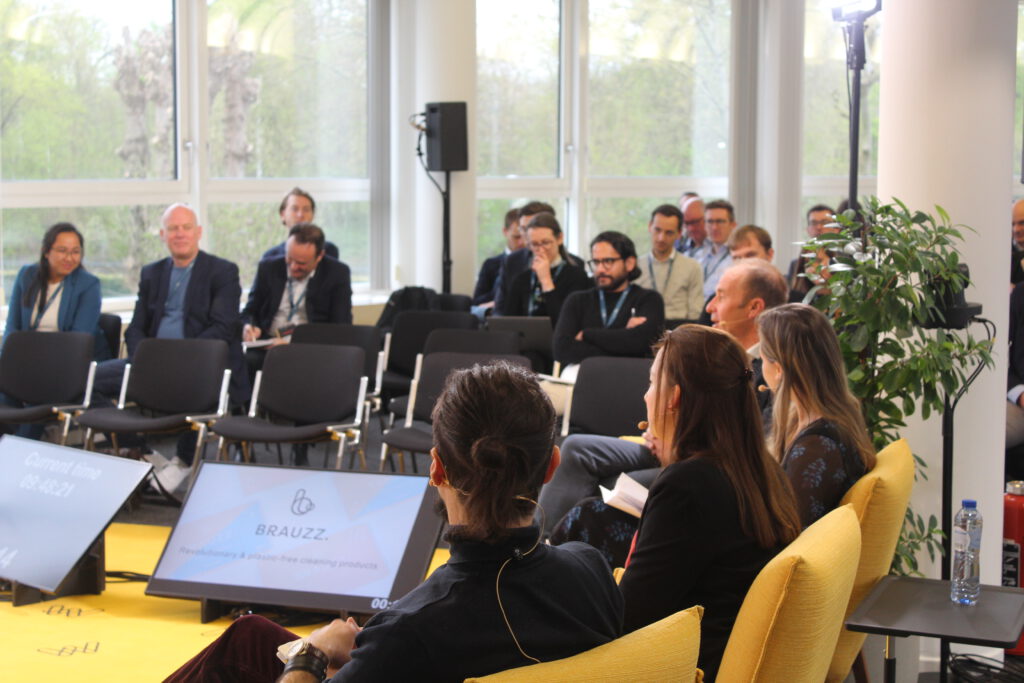 The concept of The Big Score is simple: it's all about connecting pioneering startups/scale-ups with Venture Capitalists, corporates and investors. Startups score valuable feedback and possibly funding, while VCs, industry experts, and corporates score by learning about the most cutting-edge technologies and innovations in fields that they are interested in. These connections could result in future collaborations and funding.
The day was split into two sections: the morning session was dedicated to sustainability, while the afternoon session was dedicated to (sustainable) manufacturing. A total of sixteen startups pitched to an expert panel consisting of investors, industry experts, and corporates. Throughout the day, the attendees also have one-on-one meetings with each other, hence strengthening the connections made on that day.
The InQbet campus is proud to have hosted the above event. Home to Procter & Gamble's corporate accelerator program and an innovation hub committed to finding sustainable solutions for the entire value chain, the InQbet campus is built on the notion that when companies – large and small – work together, they'll be able to innovate much faster on matters that are becoming increasingly urgent.
Ab Inbev – the co-host of this day – is, just like P&G, committed to sustainability. Both P&G and Ab Inbev are actively working on making packaging circular, optimising the way they (and their consumers) use water, sourcing raw material in a responsible and sustainable way, and reducing Greenhouse gas emissions.
Let us take a closer look at how the day unfolded, and most importantly, at the startups and scale-ups that are the vanguard of sustainable innovation.
……
Pitch 7: Upp! (Upcycling plastic)
Upp! has upped the ante in plastics recycling through their breakthrough technology: namely, a machine called the UnWastor. Jan jaap Folmer, Co-Founder of Upp! explained that the UnWastor processes mixed plastic and melts each plastic at its own melting point, in the process separating the plastics in a truly unique and novel way. These plastics are then re-used by Upp! To make planks, poles, construction material, decking material, street furniture, irrigation systems, and so forth.
Upp! is looking for partners who can invest in future processing factories, as well as partners that can develop products or help develop the waste stream.
Read more about other start-ups within the program here!
Upp! pitch at The Big Score Sessions