We are happy to share with all of you – our beloved network and followers that UPP! has been chosen by the jury to be one of the three finalists for the NHN BUSINESS AWARDS 2022 (North Holland region) under Thema Award: Energietransitie.
There are in total 12 finalists from different categories: SMEs small, SMEs medium, Big companies and Thema Award: Energietransitie.
Congratulations as well to the other well-deserved green businesses!
The FINAL will be on 27/09/2022 and to be the winner, besides taking on challenges, we need your votes as well! it takes less than 5 seconds, would you help us? Take your vote here!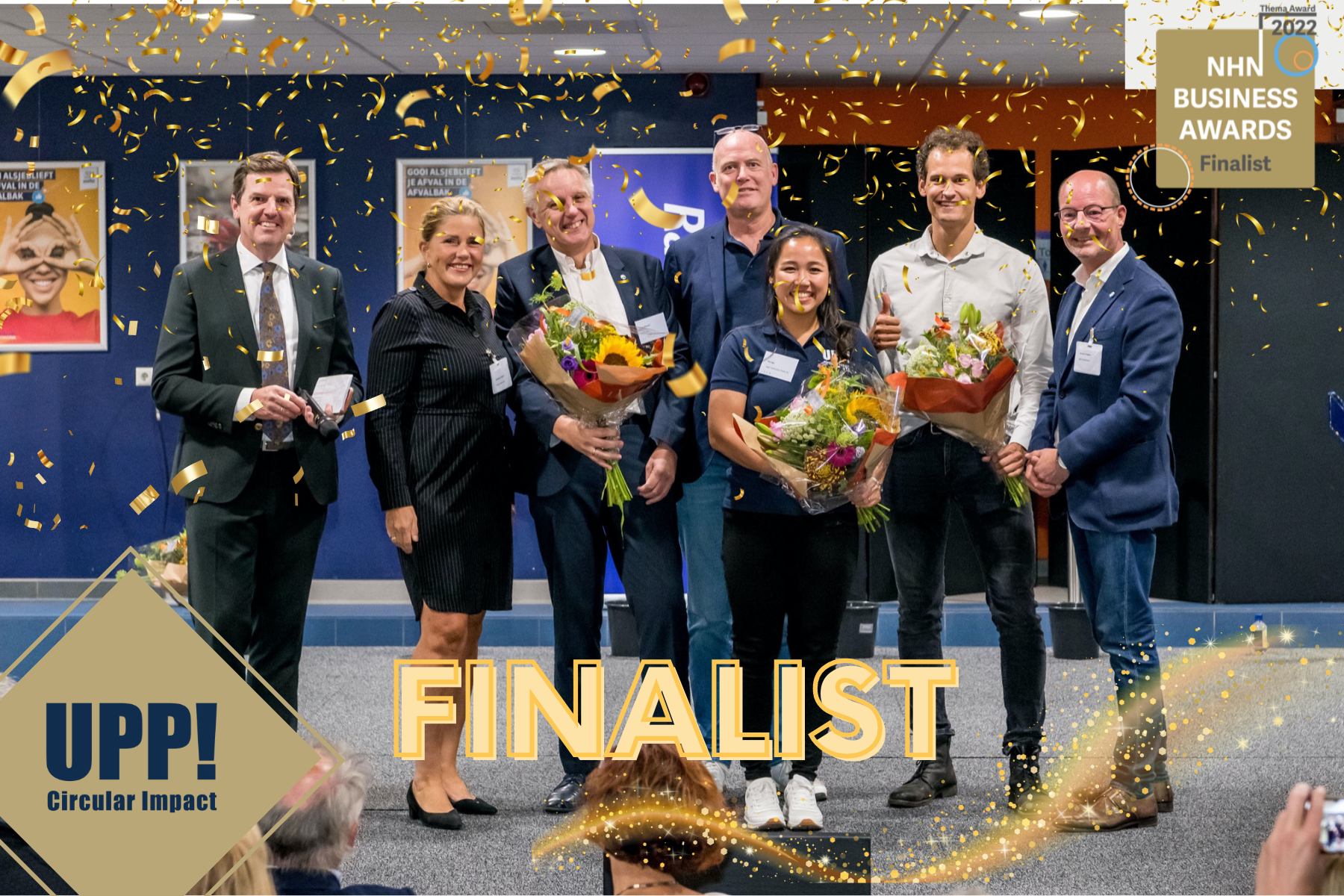 EXPLANATION THEME AWARD ENERGY TRANSITION
(Source: NHN Business Awards)
The economy, industry, agriculture, and our consumption have all grown every year over the past decades. Because growth was good for everyone, or so the thought.
We now also know that there are limits to that growth.
Natural resources are being exhausted and there is too much CO2 emissions. This excess of emissions is causing the earth to become warmer and warmer. And that throws the planet off balance. We now see the consequences of this in the news almost daily: forest fires, floods, and other natural disasters.
We have to do it differently and fast. For our energy, we have to get rid of fossil fuels and switch to clean energy sources such as wind, sun, and hydropower. And we must use our energy much more efficiently and economically: we can also obtain it from waste and residual flows and we can also reuse energy more often, so that a circular economy is created.
We call this transition to new types of energy 'the energy transition'.
The companies involved in these sustainable energy projects are the companies we are looking for for this year's Theme Award."
For more info, please visit: https://www.nhn-businessawards.nl/
Samen zorgen we voor een schone, groene en circulaire wereld.
Upp! We Re-Plastic